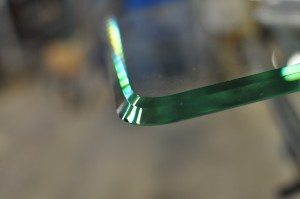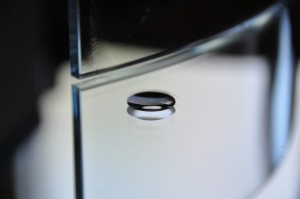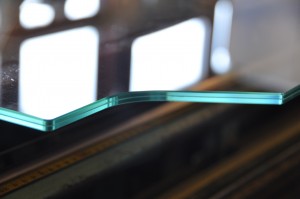 Dear Visitor,
here we provide you a short introduction to our production possibilities.
We are specialized to process glass and mirror products by using 5-axis CNC-centers.
Glasses/mirrors can be produced according to CAD-drawing, physical template, mathematic measures or even "free description of thousand words".
For example we can easily do:
NEW – lens type of bubbles for touch screen technology or decorative purposes
Glass shaping according to CAD drawing
Bevelling shaped glass edges, inner curves or "inside the glass" around holes/cutouts
Drilling inclined holes
Engraving text or patterns on surface of glass
3d-milling on glass surface
Applications:
Home: Tabletops, Kitchen tops, Frameless luxury mirrors, Artistically shaped glass doors, Shower/Sauna walls, Unique glass railings, …
Industry: Machinery, Decoration, Optical, Technical, …
Building: Freely designed Glass stairs, Railings, Doors, Walls, Roofs …
Material examples:
Glass: Basic float 1-19mm, Extra clear low-iron 3-19mm, Tinted: green, blue, pink, grey, bronze, Acid etched clear/tinted…
Mirror: Gold, Blue, Green, Grey, Bronze, Black, Clear, Extra clear, Pink, Acid etched clear/bronze/grey…
Beside of efficient serial production capability, we are also able to provide single piece prototype orders rapidly.
We serve domestic and international markets, private and corporate customers.
Our market area is whole Europe and Near-East.
We deliver our products via air, land and sea.
Intrested? Please feel free to contact us! We are happy to help you!

By E-mail: sales@lasihuolto.com
By Phone: +358 (0)45 1245511
By Fax: +358 (0)8 424 584
By Mail:  Niemelänkyläntie 87, 84100 Ylivieska, EU-FINLAND Suomi
Customer service is provided in english and finnish.